Ya'll know what animation is. Most people love animated movies , right?
Snow White and The Seven Dwarf (1937)
The first animated feature film by Walt Disney was made in 1937. This film is the pioneer of animated films.
We all love Disney animated films from Fantasia (1940)
To Beauty and The Beast (1991) , the first animated film nominated for Best Picture.
and many other studios that also made animation.
Iron Giant (1999), Warner Bros.  To give an example.
2D animation
What's Opera Doc (1957)
I love Looney Tunes, I love Bugs, I love this short film. Anyways… this is 2D animation. Some of us love the  old school style where things was in paper , way before 3D computer animation.
I think every major studio have try animation, I think so…
Walt Disney begins as an Independent animated film Industry …
Aladdin (1992)
and later becomes a big major empire with a theme parks, live actions, Tv series, etc.
More examples of 2D animation:
Lion King (1994)
My Neighbor Totoro (1988) 
Anastasia (1997)
Anastasia is a unforgotten gem? Not many still talk about this movie.
Anime ( part of 2D)
Japan have the Studio Ghibli, one of there major studios of animation.
Miyazaki  imagination have create greatest film such as Spirited Away (2001) among many others.
Princess Mononoke (1997)
This movie is badass!
Name your favorite anime not matter what studio is or Tv series.
3D Animation
Toy Story (1995) , Pixar

Pixar was born with the outstanding game changer masterpiece Toy Story , created by John Lasseter.
It's in another dimension. Other studios started to make the same.
Shrek (2001), Dreamworks
Ice Age (2002) , 20th Century Fox. 
Despicable Me (2010), Universal Pictures
Big Hero 6 (2014), Walt Disney Pictures
You can add video games too in this list somewhere.
The Last of Us (2013)
This video game is masterful. ( Suck it Xbox XD )
Stop Motion Animation
This type of animation is made one frame at the time and it's really hard.
The Nightmare Before Christmas (1993)
One of the most famous and beloved stop motion pictures.
Wes Anderson's Fantastic Mr. Fox (2009)
A Must watch!
Anomalisa (2015)
For Adults by the way!
Kubo and The Two Strings (2016)
and more!
So if you want to start doing animation and be like these people:
Walt Disney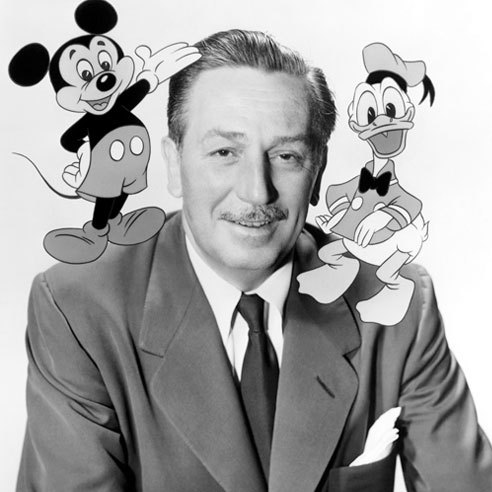 Peter Docter, Inside Out. 
Hayao Miyazaki , Spirited Away 
Whoever is your favorite animator.
my recommendation is :
Watch animated films , a lot of them.
Go to youtube and see how they get made.
Go to college ( if you can and want).
Practice your drawing.
Join filmmaker who can help you. They can write the story , screenplay, etc.
 read, there should probably books about how to create animation.
Good Luck!
Follow us on Twitter: @DailyCinemaPost / @filmmakerpr
Facebook:https://www.facebook.com/TheDailyCinemaPost/?ref=bookmarks
It's free XD
Have a nice Saturday!